GIVE YOUR BUSINESS THAT COMPETITIVE EDGE
Call 01527 592 000 and we'll build and send you a quote over the phone, or if you want to do it yourself, you can build your quote below.
Build your quote here
Call 01527 592 000
About Edge Ranges
Dubbed as "Florigo's little sister", Edge Ranges is Florigo's latest venture. 
With over 40 years of filtration experience, advanced Dutch technology, and over 17 years of service and support experience, you won't get a better range at this price.
All of our Edge Ranges come with some fantastic features as standard. From Halo lighting, enabling you to see your product and frying area with no problems, to high efficiency pans to help you reduce your bills. 
We're striving to become the friers choice of affordable ranges in the UK, without compromising quality.

Experienced sales team
Whatever your business goals, no matter how big or small, we will help you achieve them
24/7 service and support
Operating nationwide, with a
95% first fix rate with the Florigo Service team
High-quality equipment
Edge ranges are built in a factory with over 40 years of experience in building Dutch ranges, with exceptional build quality and many unique features as standard
Edge Ranges are supported by our reputable and well-established Service Team. With advanced technology, sophisticated processes, and many years of supporting customers for our sister company, Edge customers can feel at ease knowing they are receiving the most reliable service and support available on the market.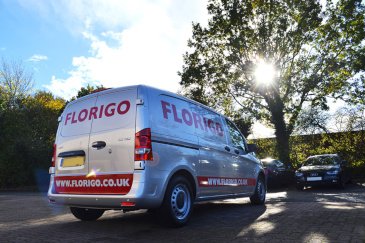 We are passionate about the high-quality frying ranges we build, and will always build strong relationships with our customers.
One thing that drives us as a company is seeing customers' businesses booming, and then hearing all about the drastic improvements our frying ranges have made for them.
"With improved recovery times and generally more consistent pan temperatures it is easier to produce a quality product at a higher volume.
The halo lighting.  It is such a simple feature but really changes the experience when frying, bringing the whole range to life."
" I wanted a High-Efficiency range that does what it says on the tin. Edge ticked all the boxes and came with Halo Lighting and Built-in Filtration as standard! I also like Florigo's reputation. So knowing Edge is built and supported by Florigo was good."