Here we have another happy Edge frying range customer! Ian Callaway who is the proud owner of the lovely and quaint Callaway's Fish and Chip Shop, situated in a picturesque area of Dorchester, has kindly taken the time to answer some of our questions.
Ian Callaway had his brand-new Edge range installed on the 23rd of February 2021. We installed a 3-Pan High-Efficiency, Wall Frying Range with built-in filtration, our unique halo lighting, and a mobile scrap box. The team at Edge and Florigo feel extremely privileged to have worked with Ian on his fantastic shop.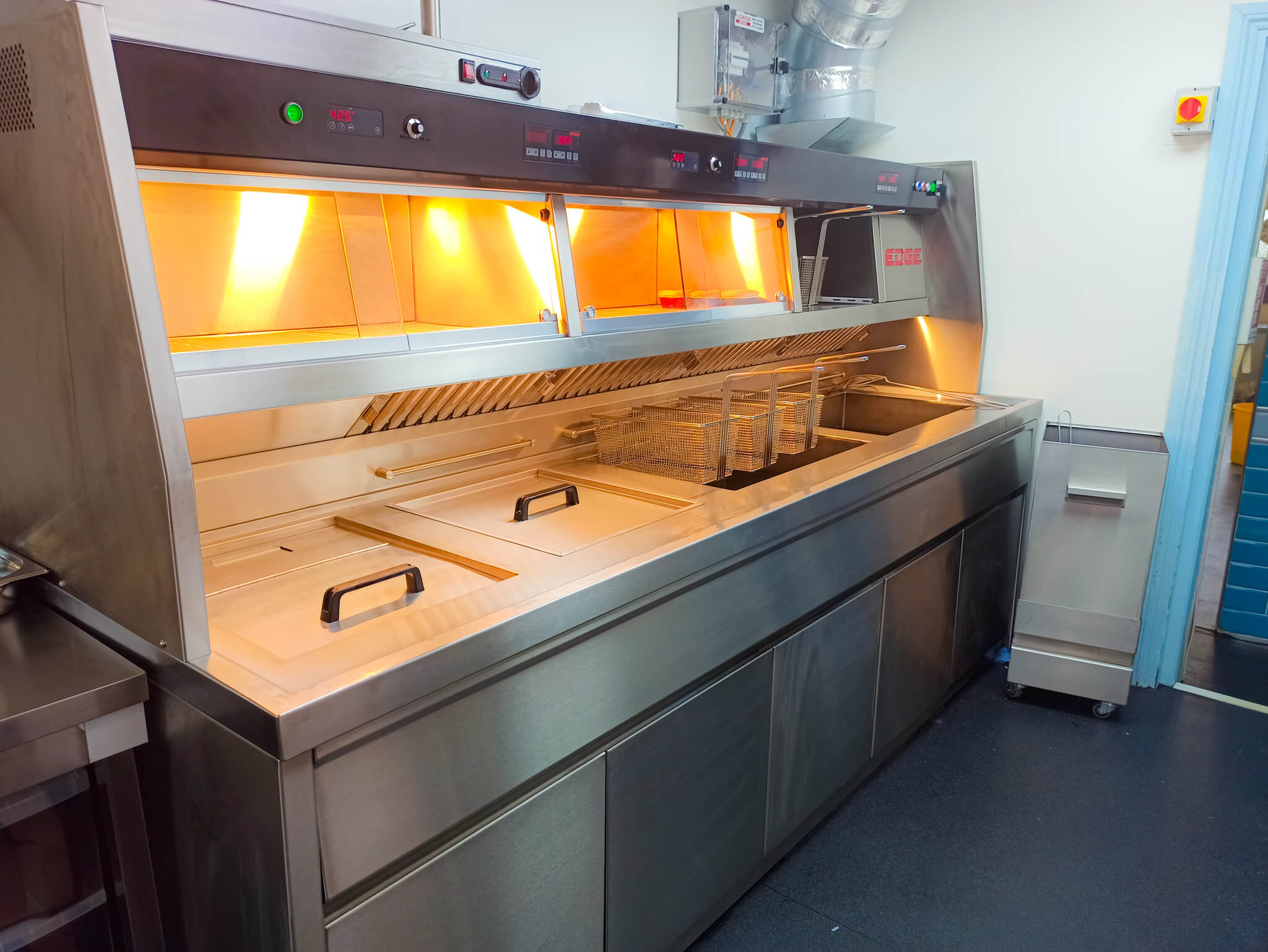 What first made you want to enter this industry and start up your own fish and chip business?
I had been looking at doing something for myself for a while when a friend who has family in the industry suggested looking at it.  The more I researched the industry the more I became hooked on the idea.
What advice would you give to someone considering opening a fish & chip shop?
To get some training, I had no handover from the previous owner but with training from the NFFF, I was able to successfully run the business from the start.
What do you think is the recipe for success in this industry?
Simply to concentrate on providing a good quality product along with a good level of service.
What's your favourite part of the job?
A very busy Friday night when everything is running like clockwork.
What changes have you made to your business due to the pandemic restrictions?
Initially, we re-opened with delivery only, just me and my wife working in the shop.  We already had a large window installed so we also started offering collections at the window.  We have now designed the shop to serve everyone from the window which gives us more space to work inside as it is a very small shop.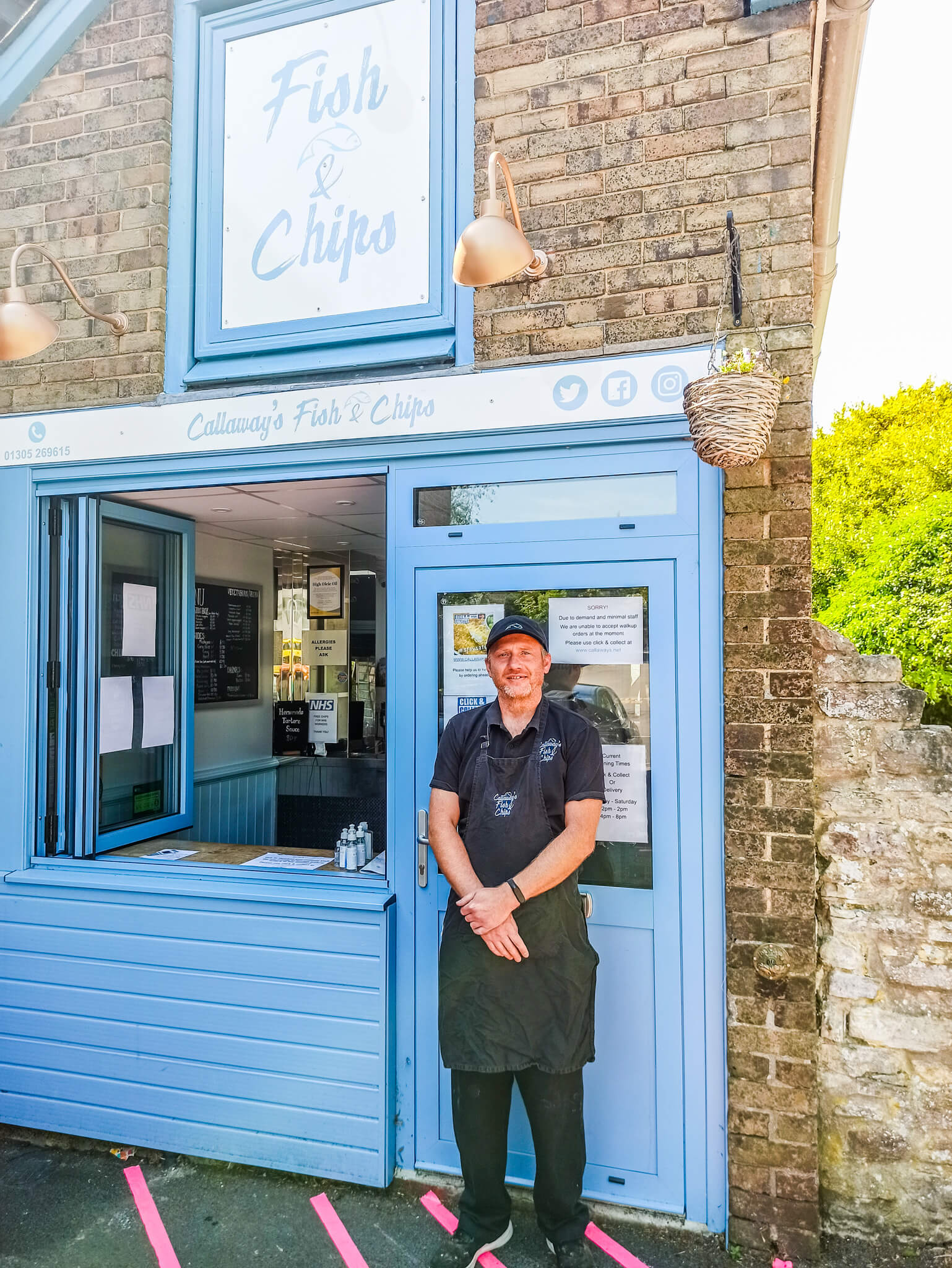 What made you choose an Edge Frying Range?
I had spoken to a few range manufacturers before contacting Florigo for a comparison.  I didn't think that a range from Florigo would be within my budget, however, after explaining our setup to Rob he suggested Edge and came up with a quote comparable to the others I had looked at.
How has frying on an Edge Frying Range benefitted your businesses?
With improved recovery times and generally more consistent pan temperatures it is easier to produce a quality product at a higher volume.
What is your favourite Edge Frying Range feature and why?
The halo lighting.  It is such a simple feature but really changes the experience when frying, bringing the whole range to life.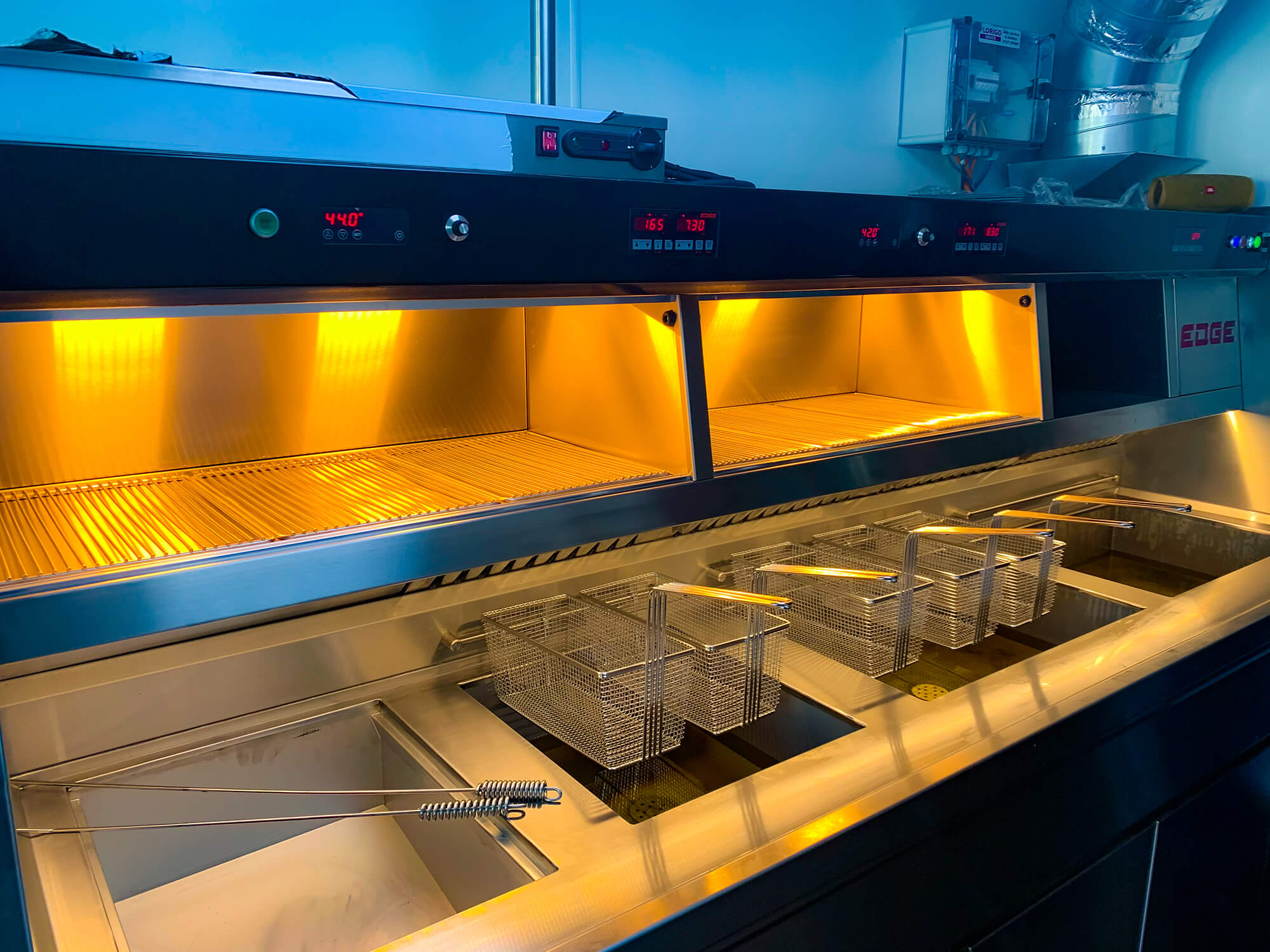 What are you most proud of within your fish & chip career so far?
I am proud of the delivery service we have developed; we are the first to offer Fish and Chips delivery in the area.
What does the future hold for Callaway's Fish & Chips?
We will continue to develop our online order platform along with the delivery service.